Tools for Professionals Who Work With Seniors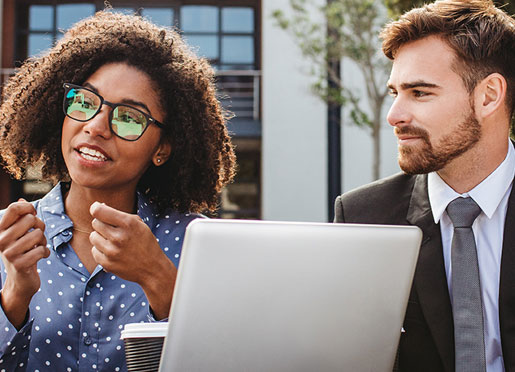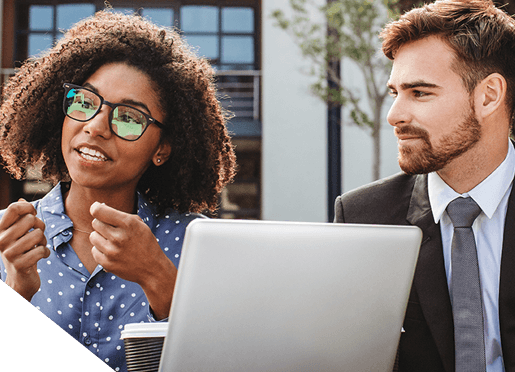 Ways to Engage: Aging Industry Information on COVID-19
This resource was developed by the CSA Journal Board to provide members with up-to-date information on COVID-19 from trusted organizations and sources.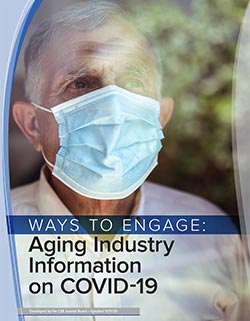 Finding Direction In The Senior Market
Your Guide to Attracting and Retaining Senior Clients
Our most popular guide, created to give professionals the basic tools to more effectively navigate the complexities of aging. This guide provides information on how to better prepare your business for serving the 55+ consumer by recognizing and understanding the unique challenges seniors face.
Topics covered include:
Serving the 55+ Client Online
Marketing Materials for the 55+ Consumer
Making a Business Senior-Friendly
Ensuring Quality Customer Services
Training Essentials for Working with Seniors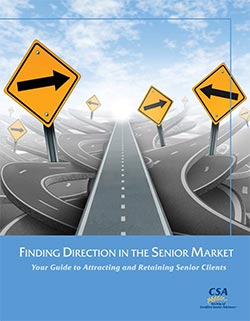 Understanding Veteran's Benefits
A Resource for Seniors
This guide was created in order to answer some of the most often-asked questions about VA Benefits. Veterans have access to a variety of benefits through the U.S. Department of Veterans Affairs (VA) offices. The Veteran's Benefits Timetable provides information from the VA office about benefits that veterans may apply for and the time limit for each. A veteran can also contact the regional office in his or her area which can be located on the www.va.gov website. There are 57 VA regional offices in the United States.
Topics covered include:
U.S. Department of Veterans Affairs Mission
Veterans by the numbers
VA Benefits Overview
Enrolling in VA Benefits
VA Benefits for Survivors
Medical/Health Benefits
Eligibility Information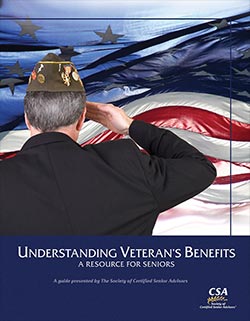 Public Service Presentation
Protecting Seniors Against Identity Theft, Scams & Elder Abuse
Often times seniors are specifically targeted for identity theft, scams and abuse because criminals believe them to be an easier target, but with this presentation older adults will have the information they need to more effectively protect themselves. The Society of Certified Senior Advisors has developed this presentation so that professionals like yourself can inform your community about scams and abuse in order to prevent seniors from being victimized or help them recover after they have been.
Topics covered include:
Scams & Identity Theft PowerPoint Presentation
Identity Theft Speaking Points
10 Tips for Preventing ID Theft Handout
Next Steps for Victims Handout
Business Card Size Resource Handout
Resources for Victims Handout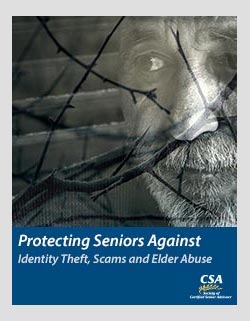 Stay updated with the latest news and information from SCSA.