About the Society of Certified Senior Advisors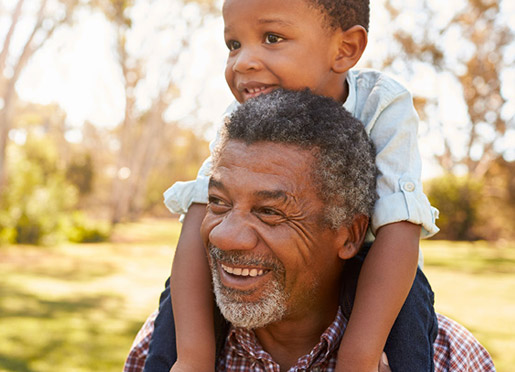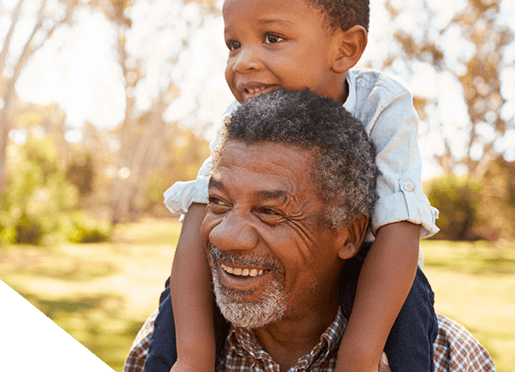 The award-winning CSA Journal is the leading professional publication in the senior market focusing on critical issues for aging adults. This academic journal offers articles on the latest trends in aging in the areas of health, social, legal, finance and ethics. Meet the members of the CSA Journal Board:
Kelly O'Connor, MA, CDP, CPRS, CSA - Chair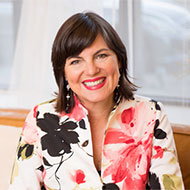 Kelly O'Connor is an elder care consultant based in Denver, Colorado. For most of her 20s, Kelly cared for older and ailing family members and was responsible for making critical healthcare and estate decisions during a time of crisis. She worked in almost every area of the senior care field - independent living, assisted living, memory care, skilled nursing, hospice and home care – before starting her consulting agency in 2015, Senior Care Authority Denver Metro, which Kelly is the founder of. To date, she has supported more than 1,000 families with moves and transitions. Kelly's dedication to elders and their families is paramount in her life.
She holds a master's degree in Spiritual Psychology and a Professional Advancement Certification in Gerontology. She also received her Certified Senior Advisor designation and is a Certified Eden Associate with the Eden Alternative, an international organization dedicated to transforming how nursing homes operate worldwide. In addition, she is a graduate of the Masterpiece Living Academy for Successful Aging and completed associate training through Naomi Feil's Validation Training Institute. Kelly is a former board member of the Society for Certified Senior Advisors Denver Leaders Network, the Senior Coalitions, and is a founding member of the National Placement and Referral Alliance's Denver Chapter. She is a Certified Dementia Practitioner and one of the first Certified Placement and Referral Specialists in the country. Contributing to her field nationally, she served on a task force to design the first certification program for senior living placement agents across the country. In 2017, she was honored with the Young Professional in Aging award for the state by the Colorado Gerontological Society, and in 2019, the Unsung Heroes Foundation's Woman of the Year.
Ronald Fatoullah Esq., CELA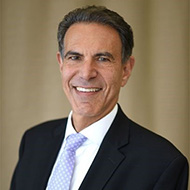 Ronald Fatoullah Esq., CELA, is the principal of the New York based law firm of Ronald Fatoullah & Associates, where he practices in the areas of elder law, estate planning, Medicaid planning, trusts, wills, guardianships, and estate administration. Ron serves on the Executive Committee of the Elder Law and Special Needs Section of the New York State Bar Association (NYSBA), serves as co-chair of the Board of Directors of the LI Chapter of the Alzheimer's Association, and he also served on the Executive Council of AARP in New York.
Mr. Fatoullah has the honor of being recognized by Best Lawyers in America since 2007 for Elder Law and Trusts and Estates and Estate Litigation. He has also been recognized by Super Lawyers for fourteen years for New York Metro in Elder Law.
Mr. Fatoullah's distinguished reputation is based on his contributions to the senior citizen and special needs community. Mr. Fatoullah has been quoted numerous times in The Wall Street Journal, The New York Times, and Newsday. He is a fellow of the National Academy of Elder Law Attorneys and is a former member of its Board of Directors.
Ronald Fatoullah is also a partner advisor of AdvicePeriod, a comprehensive wealth management firm. AdvicePeriod's mission is to provide the best independent financial advice available, whether individuals are investing for retirement or for college education. The firm's aim is to have its clients reach their life goals through proper management of their assets, and most importantly with timely, thoughtful and creative estate planning, tax and financial advice.
John D. Frenzel, CSA, CFP, SRES, CLTC, CMFC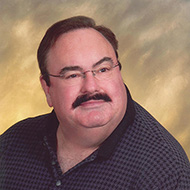 Skip Frenzel, owner of Agape Long Term Care, is a Realtor (SRES), a Certified Senior Advisor (CSA), a Certified Financial Planner (CFP) and a Generational Housing Specialist who works in the senior market with a focus on helping realtors and sharing his knowledge of long term care.
Since getting his real estate license in 1977 and broker's license in 1979, Skip has been a realtor with the Santa Clara County Association of Realtors (formerly San Jose Real Estate Board). During that time, he worked for Stevens Creek Realty. Now owning a brokerage, Agape Real Estate, he does referral business only.
In 1992 Skip became a Certified Financial Planner, obtained his securities licenses, and received his life insurance license allowing him to sell Long Term Care Insurance (LTCI) and annuities and sell CA Partnership LTCI. Skip worked with Reinhard, Werba, Bowen of San Jose and later with Royal Alliance Associates, part of AIG Group. He left Royal Alliance in 2007 to start his own business, Agape Long Term Care, specializing in services to seniors, realtors, and providing service in Long Term Care (LTC).
Through planning, education and consulting, Skip works with a team of professionals to help realtors assist their senior clients and the children of these clients with senior related problems. Skip is an instructor for the Senior Real Estate Specialist (SRES) designation and shares his expertise through volunteer and advocacy work with a variety of organizations. Through his specialties as an SRES teacher, a CSA, and a CFP, he brings a broad range of knowledge to realtors.
Born in Waynesboro, PA, Skip attended the University of Pittsburgh majoring in Aerospace Engineering, moved to California in 1970 and graduated from San Jose State University with a B.S. in Meteorology and an Aerospace minor. He was hired by The Flying Tiger Line in 1978, later bought by FedEx flying worldwide as a pilot on DC-8's, Boeing 747's, and finally MD-11's. He retired from FedEx in 2004.
Skips awards include the 2013 recipient of Society of Certified Senior Advisor(r) Service to Seniors award in Community Citizen category and the 2013 Recipient of Senior Real Estate Specialist(r) Outstanding Service Award.
Scott Greenberg, CAEd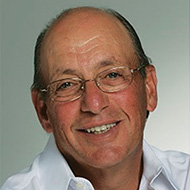 Scott Greenberg is currently CEO of ComForcare Senior Services, a private-duty, non-medical home healthcare agency serving Palm Beach, Martin, St. Lucie and Indian River counties. Scott serves on the board of the National Guardianship Association and is Past President and a current board member of the Florida State Guardianship Association. He is also on the Advisory Council for the Area Agency on Aging. He has served on Alzheimer's Community Care's special goodwill task force, and is a former AmeriCorp volunteer. Scott is a highly sought after speaker on senior issues important to boomers and their parents, is the author of an award-winning book entitled "Oh My God, I'm Getting Older and So is My Mom" and the host of a weekly radio show on 95.9FM True Oldies with the same title. Scott received his National Certified Alzheimer's Educator designation from the National Certification Board for Alzheimer Care in July 2014.
Cheryl Hammons, CFE, CSA
Cheryl Hammons is an experienced home care professional, published author, and frequent speaker. Throughout her 13 years in the home care industry, she has held roles in training, support, and operations at a national level. Prior to the home care industry, Cheryl spent three years in the intellectual and developmental delayed community as an Administrator for two-day programs. In 2019 she joined Veterans Care Coordination as their Strategic Partnership Director focused on building value-driven relationships, developing revenue-generating programs, and creating educational materials for home care partners. In August 2021, Cheryl transitioned to the Director of People + Talent managing marketing, human resources, training & education for internal staff and external partners, along with quality assurance. She also serves on the Executive Team in strategic planning. Cheryl has presented at Decision Health's Private Duty Conference and the American Society on Aging Conference. She regularly contributes to Veterans Care Coordination's monthly newsletter and volunteers with a local senior adult group.
Kelly Holiday, CSA, LMHC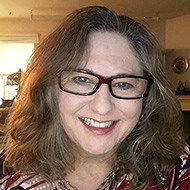 Kelly Holiday is the Manager of Behavioral Health at EvergreenHealth in Seattle. She owns Eastside Wellness Counseling, where she specializes in the areas of self-care and recovery from burnout. She's also working on her Psy.D. at Cal Southern. Time off is spent watching classic movies, listening to audiobooks, enjoying time with family, friends and pets, and exploring Pacific Northwest back roads with her digital camera.
April Ibarra, MGS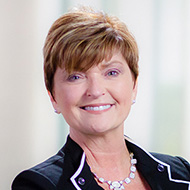 April Ibarra is a Gerontologist and Strategic Partnerships Manager for Home Instead Senior Care with over 25 years' experience in health care and aging. April is dedicated to improving the lives of older adults through advocating, educating, and delivering solutions to help them live their highest quality of life. Throughout her career, April has worked for health care systems, senior living organizations, home care, and technology companies. She strives to help organizations deliver quality services that enhance the lives of older adults and those who care for them.
Helen Keit, CRP, GMS, CSA, SRES, CLHMS, MBA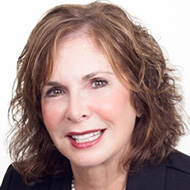 Helen Keit is a licensed real estate broker and part of the ownership group of Keller Williams Realty Landmark-the #1 real estate company in Queens, NYC, for the past 7 years. The Keit Team is the top producing team for the company and Helen has been responsible for the sale of over 2000 properties over the past 25 years.
Helen has developed many niche specialties over the years and created customized programs to ensure top-bar service for those she works with. Designations include: Certified Relocation Professional, Global Mobility Specialist, Certified Senior Advisor, Seniors Real Estate Specialist, Certified Luxury Home Marketing Specialist. Helen also has an MBA in management and finance from Baruch College NYC.
Althea T. Kippes, Esq., MA, SRES, CSA
Althea T. Kippes is an attorney, gerontologist, and real estate broker. As an experienced plaintiff's trial lawyer and federal court litigator, Ms. Kippes successfully litigated a number of high-profile cases in both state and federal court. Ms. Kippes presently focuses her practice on elder law, estate planning, real estate matters, and animal law.
After obtaining a master's degree in Gerontology, Ms. Kippes focused her practice to meet the unique real estate needs of older adults and their families. As a Gerontologist, Certified Senior Advisor®, Seniors Real Estate Specialist®, and a certified Administrator for California Residential Care Facilities for the Elderly, Ms. Kippes understands the legal and real estate challenges facing older adults and creates comprehensive solutions. As a full-service real estate broker, she provides a higher level of service to her clients.
Given Ms. Kippes's experience with senior housing options, she is able to assist her clients in identifying appropriate retirement communities and reviews continuing care agreements, explaining complex contract provisions so that her clients can understand their options and rights. By focusing on the legal aspects of the real estate transaction, she negotiates the best terms for her clients and helps them avoid liability.
Ms. Kippes is also a professor and teaches a variety of legal and business courses at various colleges, universities, and law schools. She also frequently speaks before legal, real estate, and business associations. She has served as editor of Plaintiff Magazine and her articles have been published in a variety of national and state periodicals. Ms. Kippes has also been featured on local, state, national, and international media, including CNN, the BBC, Good Morning America, and All Things Considered.
Ms. Kippes is a graduate of the Haas School of Business at the University of California at Berkeley. She earned her law degree from Golden Gate University School of Law, and she holds a master's degree in Gerontology from San Francisco State University.
Joel Mekler, CSA, SHIP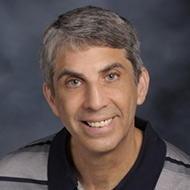 Joel Mekler has more than 30 years of human resources and health insurance industry experience. After a long and rewarding career in public service, Joel currently services as a Medicare counselor for the Pennsylvania State Health Insurance Assistance Program. In this role, he advises Medicare beneficiaries, their families and caregivers on a wide array of Medicare options. Joel has served as an insurance counselor during the start-up of the Affordable Care Act and the Medicare Part D Prescription Drug Program. Most recently, Mr. Mekler has been involved in the roll-out of a Medicaid Managed care program known as Community Health Choices in Western Pennsylvania. In addition, Mr. Mekler writes a weekly column called "Medicare Moments" for a local newspaper. Mr. Mekler received his certification as a CSA in 2011.
Scott Morrison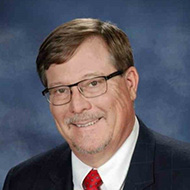 Eleven years ago, Scott Morrison became the Owner/President of BrightStar Homecare in Johns Creek, GA. BrightStar is a national franchise and Atlanta's trusted, premier provider of private duty, in-home healthcare. Services range from companion care to skilled nursing.
Scott is a Certified Senior Advisor (CSA) and is a ready reference resource for all things "elder". He is a charter member of Design and Technology for Healthy Aging (D.A.T.H.A.) and is a frequent guest lecturer on a variety of aging issues at Georgia Tech , Georgia State and Kennesaw State Universities. Scott is an active member of the National Aging in Place Council (N.A.I.P.C.), Atlanta Chapter and is on their speaker's bureau. He frequently councils elders and adult children on what is takes to "age in place" and how to finance care in the home.
Lisa Rill, PhD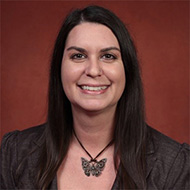 Dr. Lisa Rill received her Ph.D. in Sociology at Florida State University with a specialization in health and aging, a Master's degree in Sociology at Florida Atlantic University, and a Bachelor's degree in Social and Behavioral Sciences at Indiana University. Before attending graduate school, she served as a Social Worker for five years in nursing homes, and a direct support professional for people living with developmental disabilities. During her time in graduate school, she taught classes in Sociology and Aging, interned at AARP, delivered food for Meals on Wheels, and volunteered at the local senior center. Dr. Rill currently works as Research Faculty for the Claude Pepper Center at Florida State University. Her research focuses on improving quality of life in long-term care settings. She is also an editorial board member for the Certified Senior Advisors Journal, a Certified Eden at Home Associate, a Steering Committee member for the Florida Pioneer Network, and member of the Florida Pioneer Network Provider and Consumer work-groups.
Erika T. Walker, MBA, CSA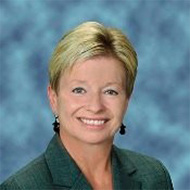 Erika T. Walker, MBA, CSA and CEO of SAGE WAVE Consulting, conducts strategic and business planning across the country with businesses and communities helping them to prepare for the growing aging population. With over 25 years of experience, Ms. Walker has served as Director of the SAGE Institute and Director of Geriatrics at Greenville Hospital System. Accomplishments include writing articles for and serving on the CSA Journal Editorial Board, national consulting and business planning for cities, counties, AAAs, SE4A, healthcare and entrepreneurs; replicating aging industry best practices, conducting cross industry focus groups and network teams; conducting workshops for wealth advisors and financial planners; presenting at AGS, ASA, AMDA and CSA national conferences; and serving as a faculty member on the n4a Aging Business Academy. For additional details on accomplishments and publications, please visit www.sagewave.net
Gordon Walker, MS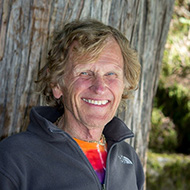 Gordon Walker was the Chief Executive Officer for the Jefferson Area Board for Aging (JABA) in Charlottesville, Virginia from 1982-2012, presiding over all the operations, finances and development activities of JABA and nine subsidiaries. These non-profit and for profit entities provided a continuum of services including health care, housing, intergenerational community centers and assisted living. During his tenure, JABA received numerous national awards for its planning and service delivery initiatives. In 1995 and 2005 he represented the State of Virginia at the White House Conference on Aging.
He was an adjunct professor in the School of Nursing and the School of Education at the University of Virginia. He has served as president of several local and statewide organizations and was Chair of the Albemarle County School Board.
Currently Gordon is a project consultant to Senior Navigator's Lindsay Institute for Innovations in Caregiving, to the Society for Certified Senior Advisors (SCSA), and AARP- Virginia and for Just Partner's Inc., a Baltimore based non -profit, engaged with developing age friendly communities.
Prior to working at JABA, he was associate director of the Gerontology Center at Georgia State University, the deputy director of the Vermont Office on Aging and a legislative aide to the U.S. Senate Committee on Aging.
Gordon has a MS Degree from San Diego State University in City Planning and Urban Studies where he also received a BA in Public Administration. Additionally he has a certificate in gerontology from Georgia State University and he is a Certified Senior Advisor (CSA).
Stay updated with the latest news and information from SCSA.