Tools for Professionals Who Work With Seniors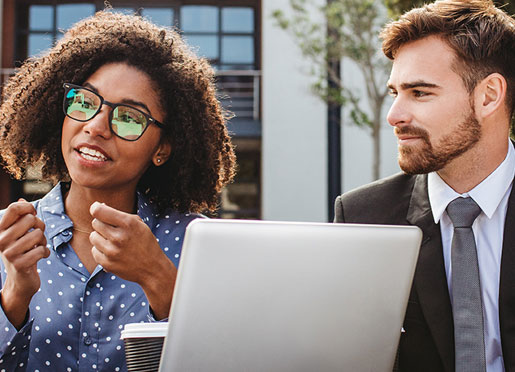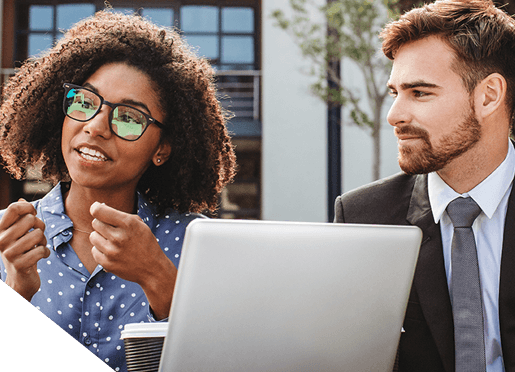 The award-winning CSA Journal is the leading professional publication in the senior market focusing on critical issues for aging adults. This academic journal offers articles on the latest trends in aging in the areas of health, social, legal, finance and ethics. Access to the all past issues of the CSA Journal as well as four printed issues every year is one of the many benefits of CSA certification.
Preview an Issue of the CSA Journal
CSA Journal #77 released in December 2019:
Deliver Five-Star Service and Build Your Business for Older Adults!
Duet In Autumn: The Financial Pros and Cons of Love and Marriage Later in Life
The Opportunities and Challenges When Family Caregivers Get Paid
Appropriate, Person-Centered Caregiving
And more!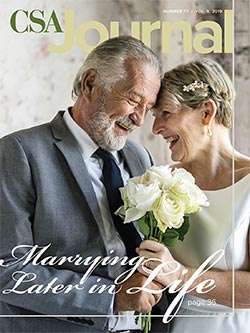 Want Another Issue of the CSA Journal?
CSA Journal #71 includes the following articles:
Aging Expectations and Family Resilience
The Intersection of Healthcare and Financial Planning
CSAs, Seniors, and the Integrity of Credit Files
Reframing Aging in Place: Everyone Wins!
Advising Your Clients about the Value of Disability Insurance
And more!
Get your FREE CSA Journal today!
Submit an Article for the CSA Journal
The CSA Journal is a peer-reviewed publication and welcomes submissions from the public. To submit an article for consideration to the CSA Journal Board email us at journal@csa.us or call (800) 653-1785 to learn more.
CSA Journal Subscriptions
The CSA Journal is published in both print and electronic form, four times per year. Subscription to the CSA Journal is complimentary to CSAs. For non-CSAs, the annual subscription rate is $80.00.
Go to CSA Journal Subscriptions to start receiving your own copies of the CSA Journal.
Advertise in the CSA Journal
Advertising in the CSA Journal provides companies an opportunity to reach over 6,000 professionals working in the senior industry. For inquiries regarding ad placement in the CSA Journal, please review our Media Kit or email journal@csa.us to learn more.
CSAs: Access All Issues of the CSA Journal in the Member Portal
Access to all past issues of the CSA Journal for all Certified Senior Advisors is available in the CSA Member Portal. Go to CSA Journal Archives to get past issues electronically.
The CSA Journal is a continuing education tool for members of the Society of Certified Senior Advisors. These materials should not constitute a CSA's sole resource on any issue. Society of Certified Senior Advisors faculty, staff, and contributing authors are not engaged in rendering social, medical, legal, financial, insurance, or business advice. Each CSA must use an appropriate network of experts who weigh the merits of specific strategies within the context of each individual client's unique situation.